At Hart, we're always looking for ways to improve or automate our processes. With Workfeed, we get exactly that and I can easily see how everyone on the team saves tons of hours when scheduling runs automatically.

Mikkel Westergaard, Hart
It works as promised! Very intuitive and the visuals are amazing. It's easy to set up integrations and the support is great at helping with everything. And if you have special needs, all you have to do is ask. They always have a solution.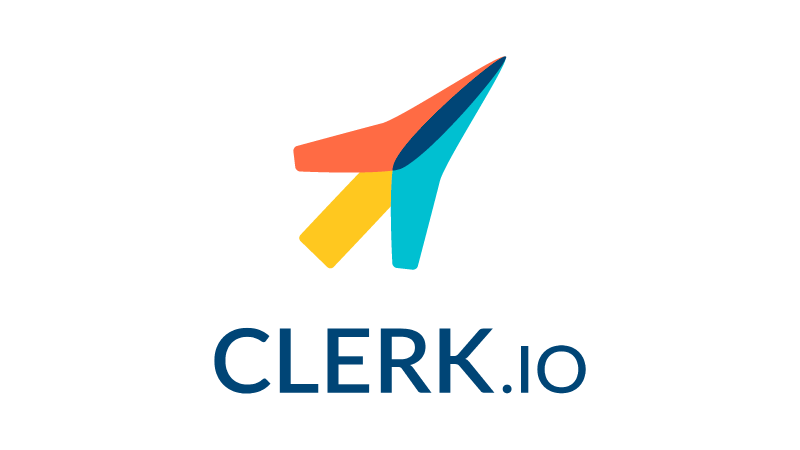 Aaron Marchmann, Clerk.io
Great scheduling system. User friendly for both us as an employer and for our colleagues. Super good, fast and personal support. And most importantly, it is far cheaper than most other systems of this quality with these features.
Xenius Mønster Nielsen, Restaurant MøBer
We are very happy to use Workfeed. It is a super user friendly and intuitive scheduling system with a beautiful design and a service far beyond the usual. Making schedules has never been easier or more manageable. I highly recommended it!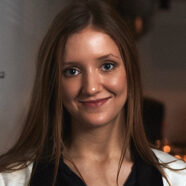 Tanne Morville, Gedulgt
Workfeed makes it super easy and manageable to keep track of my shifts. Both the app and the website are super user-friendly and have some cool features that allow you to keep track of how much you're working. I also find that Workfeed makes it easy for my boss to take into account my and my colleagues' wishes for when we want to work and take time off.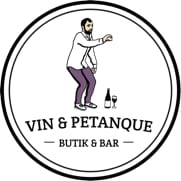 Tobias Eriksen, Vin & Petanque
I was introduced to Workfeed when we were looking for a new, reliable scheduling system. We have now been working with it since 18 March 2020 and we are very satisfied. For me, as the manager of two different companies, it has been easy and straightforward to be able to manage the roster. The employees are also very happy with Workfeed. I have no plans to change to a new scheduling system. Workfeed works.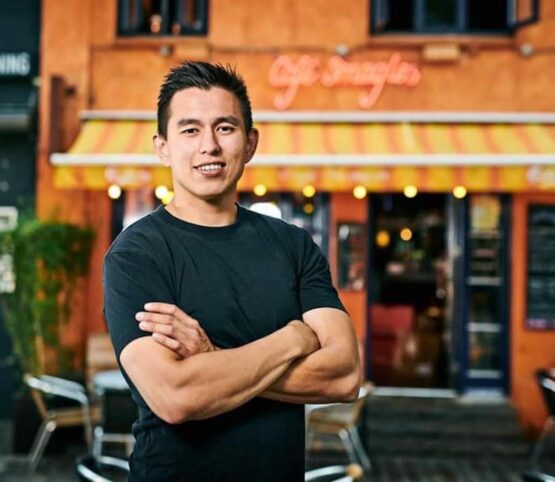 Vince Skaarup Nielsen, Café Smagløs
Workfeed provides a great overview of the schedule and brings together everything from availability to shift changes. It is incredibly easy to use and serves as the perfect solution when it comes to one's schedule.

Anna Frank, Byens Bagel
I used to spend up to eighteen hours a month on planning the schedules. With Workfeed's help, I now spend just 10 minutes or less, while giving employees the shifts they want.

Torben Andersen, Letkøb
Workfeed has been easy, fast and reliable. for me It's easy to get an overview with the app's nice design.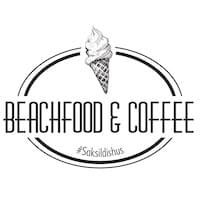 Stefan Lara, Beachfood end coffee
Workfeed is really good. Everything is more manageable and user friendly.
Lennart Wienberg, PSvagt og event ApS
Workfeed works really well, you get a good overview of your shifts. The function of swapping shifts works very well. All in all a good experience.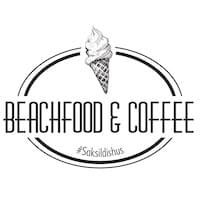 Magnus Vadstrup, Beachfood and coffee
Workfeed has been great to use and easy to navigate. In addition, it is also nice and easy to keep track of your working hours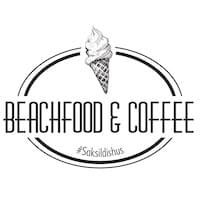 William Banke, Beachfood and coffee
Workfeed makes a scheduling program that is first and foremost simple, but also takes into account our employees and their schedules, which just means we spend minimal time making a perfect schedule.
Simon Langli, Vin & Petanque
Workfeed is one of the best things I have done for myself and my business. The program takes away the worry of scheduling and saves me valuable time that I couldn't do without.
Mikael Steffensen, Byens Bagel
Workfeed is especially good for us as there is never a same week in terms of the work schedule. Workfeed makes it easy to schedule our sometimes very lopsided work schedules down to the minute and continually adapt to changes, where the mobile app is really great for this.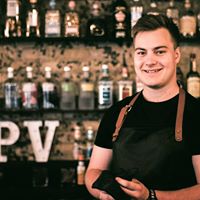 Casper Frederiksen, Privatbar
The Workfeed app has helped us a lot with organising schedules across departments, which would be a lot of work for us to do ourselves. The app is highly recommended, the service is stable. Help yourself and your business. Get the app downloaded.
Minh Thai , Senzasian
Workfeed is a really simple and straightforward system. It makes it really easy for both my staff and myself to manage the schedule.

Alexander Baden, Vaffelbaronerne
Workfeed has helped us and our employees a lot. And it's great to be able to get help quickly, even on a late night. High recommendation from here.
Lisbeth Toft Christensen, Rokkedysse Bær
We can only recommend Workfeed.
Lennart Dahl, PSvagt og event
Super user-friendly scheduling system.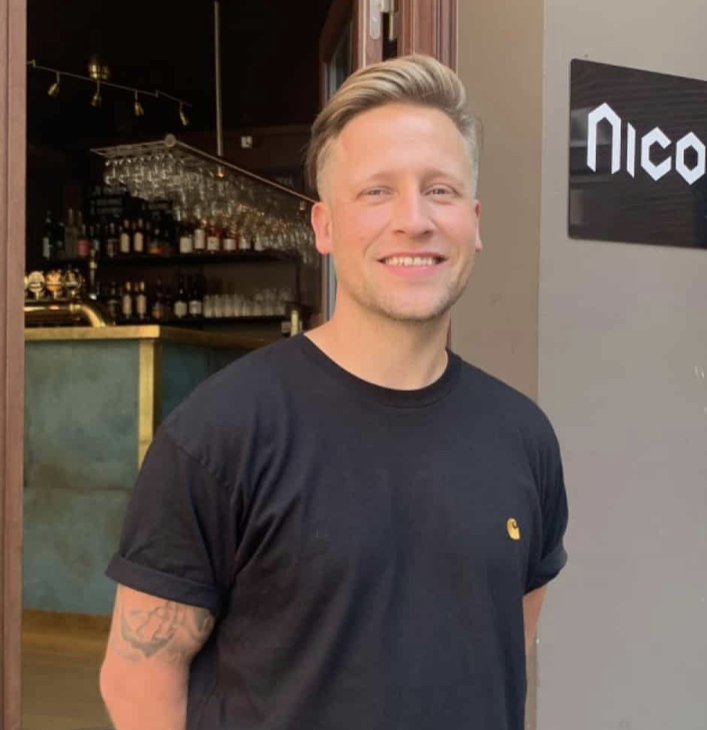 Nicolas Ærø, Nicos
Fantastic nice program. It has saved me many hours of work.
Mogens Hoff Bock, Bar de Ville
Really nice product & scheduling system to use for my employees.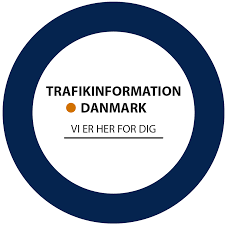 Ken, Trafikinformsation Danmark
We are a small company with no previous experience of using a service like Workfeed for scheduling. Although the team is small, I can feel that colleagues really feel that there is a lot more professionalism around the schedule. They have a better overview and feel a different sense of security about not overlooking something. As an owner, it's really easy to plan far into the future and use templates to make sure I don't miss anything. I feel that Workfeed's scheduling system gives me much more overview and peace of mind.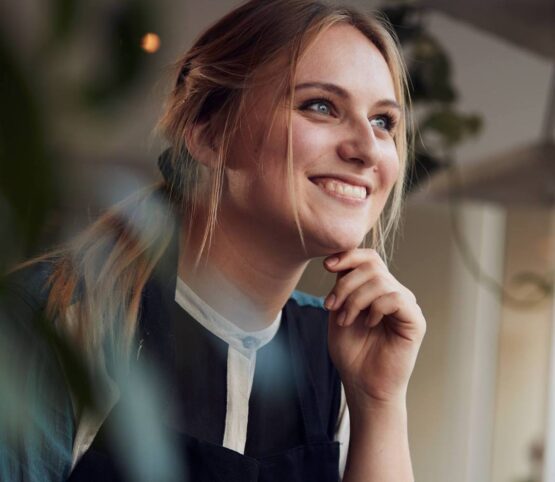 Maria Olsen, Bryg
Before, I made a list of ten employees, trying to match them equally with all the shifts, without giving them wrong shifts. This made it difficult to put the puzzle together. Now the system automatically takes care of the shift allocation. The system is pretty cool, and frankly I love it. It's given me more time to focus on the café. Just the fact that everything is now on an app is a huge help. The system handles shift changes so it doesn't have to come over me all the time, which has saved me too much time.
Emma Hamann, Hamanns 1990
At TINC we replaced our " scheduling system " which was really just a tedious Excel sheet with Workfeed 3 months ago. I was tired of making schedules and collecting information from employees when they could and could not work. It sometimes took me days - to get it all to come together. It also really just made it a task that was typically rushed to the last minute, to the great dissatisfaction of both me and my staff. Today I spend a maximum of half an hour per quarter on schedules - and no longer have to sit and keep the schedule updated when shifts are changed etc. - I am really pleased with the solution, and not least the time I have gained to solve other tasks that are more valuable for TINC.
Michael Timm, Tinc
Workfeed makes it easy to plan shifts and get an overview of wages and hours. It is an intuitive and user-friendly system with great features that is still evolving and developing based on real needs. Plus, it's just good to look at and feels modern with a well-considered set-up. We run an association with quite a few teachers, assistants and volunteers. And when you spend a good amount of volunteer hours on something, it just has to work. If there is something missing or bothering you, the support team will get back to you quickly and with honesty and love. You can really feel they care, work quickly on solutions and generally just want to create a top quality system their customers are happy to use. That's just really good customer service.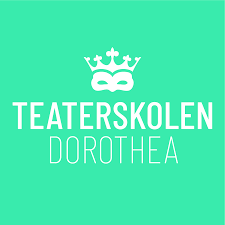 Sofia Christiansen, Teaterskolen Dorothea
We are very happy with Workfeed. Probably the most user-friendly scheduling system we have tried. It's super easy to schedule across our departments.
Bastian Jørgensen, Fysio Bootcamp ApS
Scheduling has never been easier! Easy, intuitive and manageable for both us who create and for our staff. And super-good support.
Jon Ahrensbach , Kaffebaren Hinnerup
Our experience with Workfeed has been very positive. The fact that our guides can indicate when they would like to work or have time off makes it really easy for me to plan the upcoming month. The automatic shift change approval feature is especially popular with our guides and it has allowed me to take a vacation without having to think too much about whether all shifts were now covered.
Cecilie Pedersen, Naturlærens Udbredelse
At work I was introduced to Workfeed, I have used similar applications before but without the same satisfaction.

It is easy to get an overview of your future shifts and the general schedule.

Checking in and out is done in a few seconds, easy and fast!
We use it at my workplace and we are extremely happy with it. I can check in and out without any problems on all my shifts.

I am quite impressed with the GPS accuracy. It is quick and easy and offers a good overview of my hours.
Jakob Larsson, Parkshare
Fantastic solution! We use Workfeed at work and are extremely happy with the service. The whole structure is very intuitive, and pleasant to use. Even the little details like the note about the 11-hour rule, the ability to copy-paste schedules from week to week, and others make the whole user experience easy. Please keep up the good work!
Zaen A. Bashir, Parkshare
Workfeed is an effective app, I think it is good that you can get an overview of your guards relatively quickly. You can also check the hours you have worked in a given period. Overall, it's a super app and a good system.
Kevin Huynh, Parkshare
Good and very user-friendly system - both on mobile and browser. With 8 employees it gives a good overview for the employees and saves us time regarding shift changes etc. Huge recommendation and well worth the money.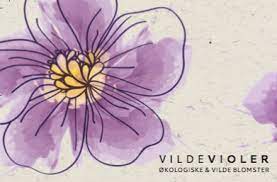 Brigitta Stampe, Vilde Violer
Workfeed is easy to use, has many great features and provides a great overview. Always works.

Casper Hansen, Præhospitalet Region Midt
Super good service and very user friendly. We have three stores and we all like Workfeed.
Robin Ghose, Ib's Juice
I highly recommend Workfeed, which has made it especially easy to create and keep track of schedules. Workfeed is user-friendly and simple in design, and you quickly get good assistance if problems arise or when you need guidance regarding a particular function in the program. The chat function in particular is great, and allows you to quickly get in touch with someone from Workfeed.
Jes Pedersen, Science Museerne
I highly recommend Workfeed! It is simple and effective. And their basic version is extremely useful. We've been running on that version for over a year. As our employee count increased a lot, we needed all the smart features of the Pro version, which relieved us of a lot of work.
The support and communication with Workfeed is impeccable.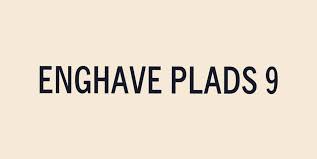 Søren Balsner, Enghave Plads Ni
The highest recommendations to Workfeed - scheduling software. Svogerslev Local Council has in connection with the opening of our ice cream parlour - Cafe Runde Rie at Lynghøjsøerne/Svogerslev searched everywhere for a long time for an easily accessible online based schedule to handle more than 30 ice cream vendors. Workfeed was the only piece of software that met all our requirement specifications, and within hours we had it all set up and running ourselves - wow. We have now been using the system for about 1/2 year, and we will definitely continue with their solution next season as well.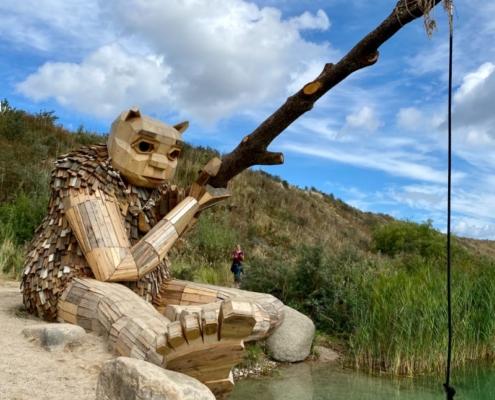 Tim Bang, Café Runde Rie
It's easy to navigate the application and convenient for employees to access Workfeed on their mobile phones and also take or swap shifts.

If problems arise for the administrator, Workfeed has a formidable hotline. You'll get a response in minutes. Understandable instruction, a high level of service. The young men follow up when you've had a problem to make sure you're confident in the program.

I am happy to use Workfeed.
Truly a great platform and service. Very flexible and good support. The platform is one of the best and is very user friendly, which is great when scheduling shifts on the go. You can easily swap shifts and such.
Would definitely recommend to anyone who needs rostering system.
Felix Svanberg, Pacium Event Group
Workfeed is the most ingenious invention! Super easy and clear system that gives good overview of both own and other shifts. We use it as volunteers at the House in Herning, where we can book in for shifts and quickly find contact info for our volunteer colleagues if we need to swap shifts. Can only recommend Workfeed :)
Gitte Friis, Huset Herning
Brilliant software. Save us a lot of time and at a very reasonable price. Highly recommended to all.
Morten Birch, Restaurant Niels Juul
Brilliant software. And great customer support. Five stars from here.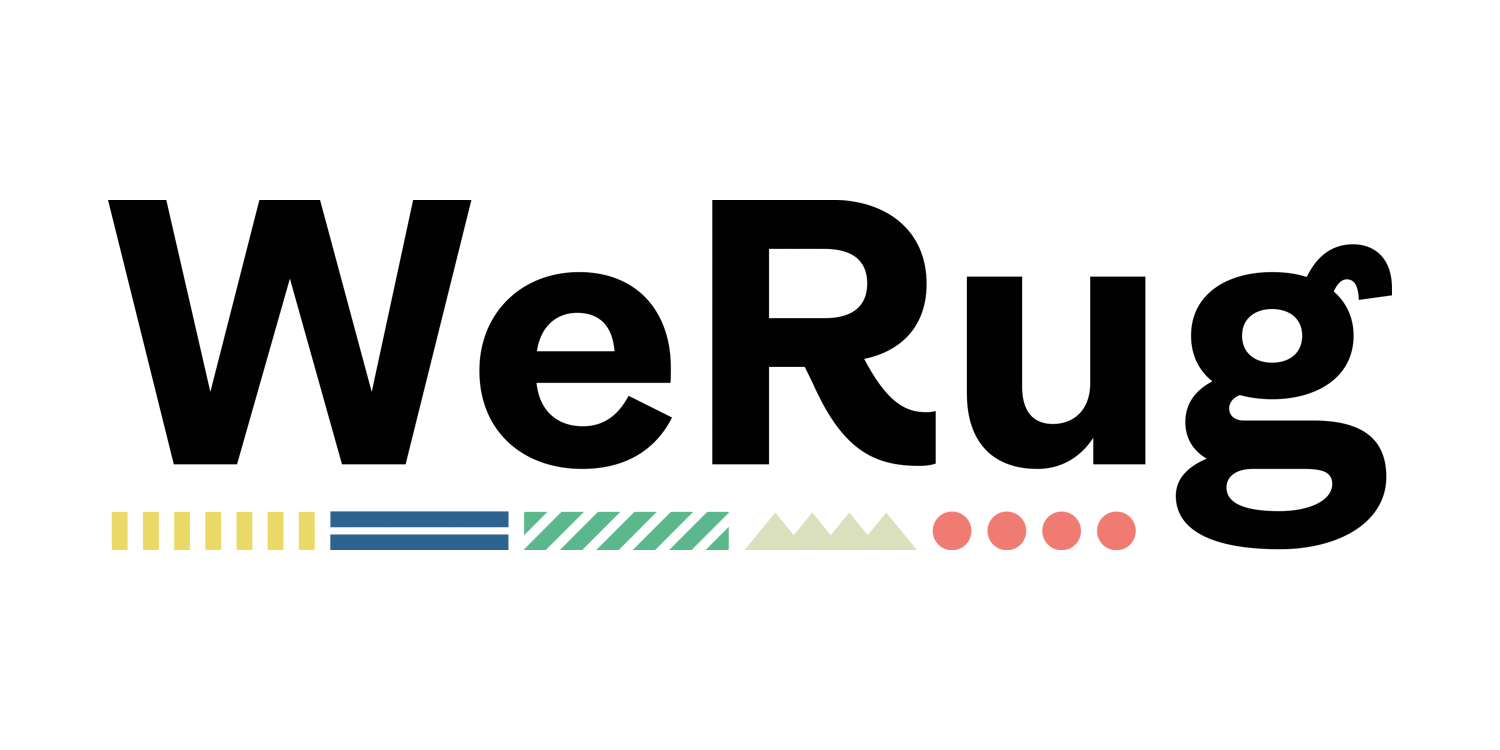 Gustav Svendsen, WeRug
Super nice service, nice staff and great flexibility :)
Yael Bassan, Copenhagen Bicycles
Good program, fast help - works really well.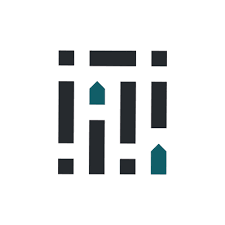 Gritt Jensen, Domustech
Best service! Despite it being the Day of Prayer, Kristian still helped me with my problem. In short, I had just signed up for Workfeed's Pro version, and experienced some problems with the timer registrations (My own settings), luckily Kristian helped me solve the problem within a short time! That's what I call GOOD SERVICE!
Kevin Ta, Restaurant Royal Garden
Great and easy system that provides overview and efficiency in terms of. and time calculations. Always useful and highly professional service - and great attention from Workfeed to their customers' needs. We have experienced great interest in ensuring the best conditions for our companies. We can only give the best recommendations.
Sisse ingeberg, Ellas Coffe Shop
We are really happy to use Workfeed for our scheduling. It is very easy and intuitive to use both as an employer and for our employees.

The guys behind are very responsive to what we think could also work well and we have received unparalleled customer service from them. 5 stars from here.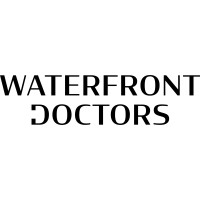 Anne Brink Frederiksen, Waterfront Doctors
We are pleased with the overview Workfeed's scheduling system provides. We save time on administration. We can quickly change our schedules when needed, and employees are notified immediately. It is also good that shifts can be "sold" and exchanged internally. Convenient for employees to have access to their work schedules via smartphone.
Gorm Frithiof Truelsen, Madselskabet Silkeborg
Super easy to set up! Great phone support and guidance. We needed an inexpensive as well as manageable way to create schedules, and Workfeed gave us exactly that. We have not found a place that has provided more "value for money" - Highest recommendations from here.
Mads Eriksen, Købehavns Trampolinklub
I have enjoyed using Workfeed. I really like their check in/out system, as well as the overview of the of hours! The product is very user friendly and clear. At the same time, they also have a great and fast service if I have had any questions or anything else! All in all, I am very happy to use Workfeed.
Astrid Vinther, Parkshare
I run a cafe. At some times of the year I have up to 11 workers. Workfeed has really helped me plan shifts and share those plans with workers via the mobile app. Workers can also exchange shifts. I am very happy with Workfeed as an app and with and advice.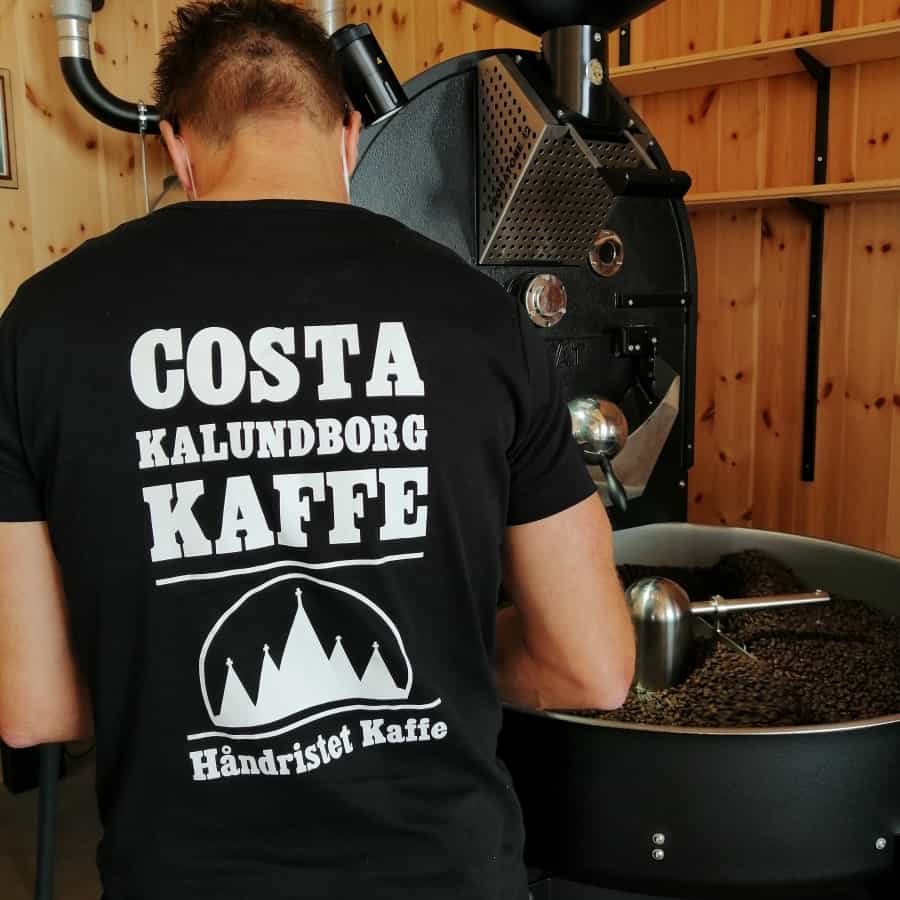 Shaun Gamble, Costa Kalundborg Kaffe
We LOVE Workfeed! It has everything we need and has saved us many hours of work. My first impression was user friendly and straightforward, I can now happily confirm that and say with confidence that ANYONE can use Workfeed. The support is always fast and efficient.
Vicki Lam, Mamas Esbjerg
Clear, user-friendly and simple. Workfeed saves us hours of work and gives us a great overview. The support is fast and good!
It's the best. It's super user-friendly and it covers all the needs I have in everyday life when running a restaurant. It makes my job so much easier.
Fie Hansen , Bar 8660
I got a tip about Workfeed from someone in a startup network. I'm really glad I did, as the system is intuitive and easy to use - and the integrations work brilliantly. Plus, they have a quick response time in chat if you need help. It is highly recommended!".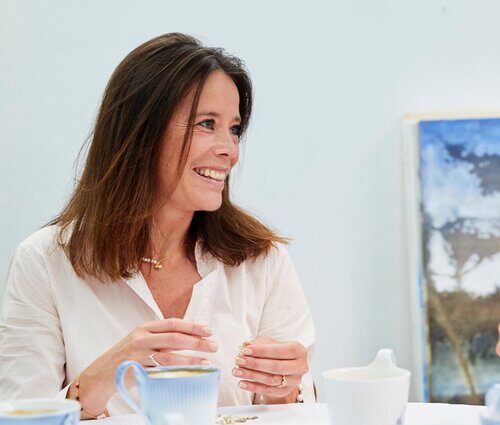 Nina Middelboe, Smykbar
We are particularly happy with the punch clock as it gives us a better overview of when employees arrive for their shifts. All in all, Workfeed is a great app that has helped us keep track of our schedules and get a clear overview of our business.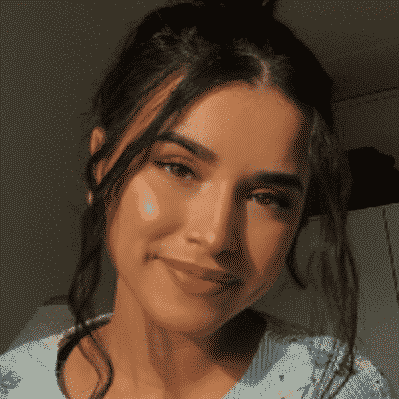 Nadin Ibrahim, Senzasian
We use Workfeed efficiently in Sweden, where we operate with Covid-19 Test centers around the tall and vast country. The system has helped our efficiency and employees to easily accommodate their working ours. Never been so happy as CEO of a company that is growing tremendously, saving several hours on this fabulous scheduling system as Workfeed. Workfeed is a 100% recommendation from me to other companies with complex scheduling/time reporting needs.
Amil Al-Atabi, Kvickotek
Very useful app! Service for both employer/leader and employee. Easy and fast daily use. Good insight and overview of staff, payments, payrolls, work sheet and much.
Moreover, Workfeed is constantly improving and quickly responding to the client's needs and requests.

They make constant updates and bring up new features on a continuous basis. Good job!

Burak Morali , Madam Cuba
We at Mothrehjælpen Hvidovre-Rødovre are very happy with Workfeed. It is easy and clear for all our volunteers.

Marianne Hansen, Mødrehjælpen
Easy and simple solution for scheduling. Super good and fast support. It is followed up and kept in hand.

Lone Bille, Rødby Svømmehal
The combination of Salary and Workfeed is a dream setup for us. The schedule is controlled and the salary is in play. It's all easy and manageable. Instead of spending time manually entering data, we spend time growing our business.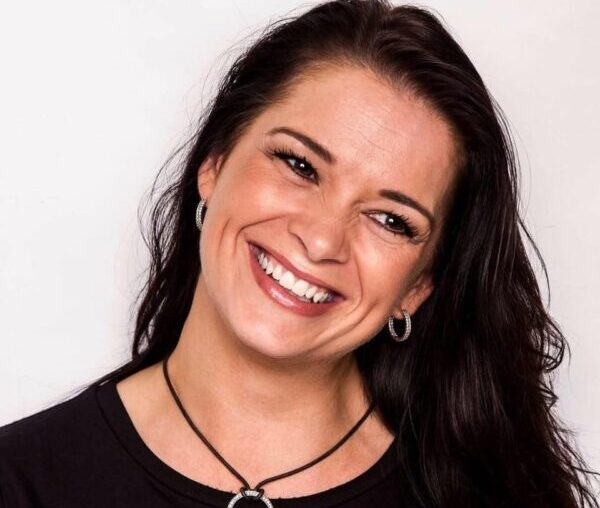 Camilla König, Watery